Endpoint Security Solutions for RIAs
Eliminate security blind spots in your network
Defend every inch of your network and all endpoints with RIA WorkSpace
Remote work capabilities are essential for an efficient and optimized workforce, but they also increase the risk of potential security threats that could compromise your entire system. The use of personal smartphones and laptops to access your data, as well as unsecured public and home Wi-Fi connections, pose a bigger threat than ever before.
By partnering with RIA WorkSpace for your endpoint security, you will receive prompt protection against a wide range of threats, as we utilize state-of-the-art security controls and leading-edge threat intelligence. We aim to assist you in identifying and preventing threats in real time with minimal disruption to your team's workflow. Additionally, we offer a comprehensive range of layered protection and detection capabilities to secure your endpoints, virtual desktops, and basic servers at all stages of an attack to help mitigate any short-, medium-, and long-term effects of the attack.
Defend endpoints and prevent unauthorized access with RIA WorkSpace's endpoint security solutions
With robust endpoint security from RIA WorkSpace, you'll be able to:
Frequently Asked Questions
Endpoints refer to physical devices that establish a connection with a computer network and share information with it. These devices include mobile devices, desktop computers, virtual machines, servers, and embedded devices. Moreover, Internet-of-Things devices such as cameras, lighting, refrigerators, security systems, smart speakers, and thermostats are also consiered endpoints.
Are you able to detect and counter new and emerging threats?
Yes, we are. Our security experts are constantly monitoring for novel threats and identifying preventative measures and other solutions.
Can you protect all our devices, including mobile phones?
Yes, we can. We'll deploy security solutions for all of your devices, including mobile phones.
Can you provide security for web browsers?
Yes, we can. Web browser security is a standard feature we have for all endpoint security solution deployments.
Do you provide antivirus protection?
Yes, we do, but we don't rely on antivirus alone to protect your system. Our suite of security tools are more robust than any antivirus available today.
RIA WorkSpace's endpoint security partners: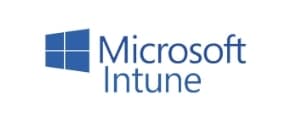 Get effective endpoint security to protect your data, systems, and reputation
Secure your RIA and eliminate your vulnerabilities with RIA WorkSpace managed services