If you are the CEO, CCO, or CFO of an RIA firm that is already using cloud computing or mobile devices to allow employees to access company information – or who wants to introduce cloud and mobile computing – then this is a "must attend" event.
During this webinar we'll cover:
C-Level executives and professionals who: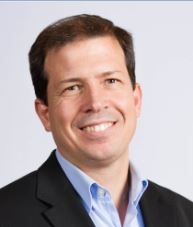 David Kakish is the founder and President of RIA WorkSpace, and author of several technical publications. He holds technical certifications from vendors such as Microsoft and Cisco and has his Certified Information System Security Professional (CISSP) designation. As author, entrepreneur and IT expert, David is committed to helping RIA firms navigate their way through the worlds' ever change technology and increasing complex IT environment. David's fundamental belief is that small and mid-size RIA firms have similar IT and technical challenges as large enterprises, but with limited resources.
With the increasing complexity of IT and compliance regulations, small and mid-size firms are actively seeking partners that can help them overcome these challenges.
While not at the office, David enjoys playing sports, especially soccer and basketball. He loves travelling, learning and spending time with his family. On the weekends, you'll typically find him busy coaching one of his kids sports teams.